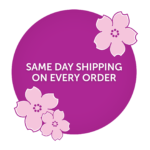 The Yarlap® Kegel Exercise Kit & System
NO INTEREST FINANCING
*For 6 months Though PayPal's Pay Later.
Add to Cart
The Yarlap® with AutoKegel® is an award winning, FDA-cleared, medical device that works as an automatic kegel exerciser for you. Yarlap® treats urinary incontinence and tones the pelvic floor muscles with the perfect kegel every time. No more guesswork, no more wasting time, only stronger pelvic floors and less incontinence.
Easy, 20-minute kegel workouts done for you
Six safe preset programs to tone pelvic floor muscles
FSA/HSA eligible
No more bladder leaks or incontinence; simple, safe, and comfortable
Our customer service is located in the USA
How it Works
Verified Reviews
FDA Cleared Kegel Device for Incontinence and Vaginal Tightening
Kegels are the key to vaginal tightening and feminine wellbeing. While kegels are rising in popularity, it can be difficult to figure out how to do them correctly. The Yarlap® Kegel Device can help take the mystery out of kegel exercises and strengthen your pelvic floor.
Kegels help build and maintain proper muscle tone. Yarlap® can help you perform kegel exercises without risking spasming using a work-and-then rest action. Building proper muscle tone in your pelvic floor can increase intimate wellbeing and reduce instances of incontinence.
The Yarlap® contains  AutoKegel® Technology that safely instructs your muscles through each kegel exercise. No personal trainer needed!
Yarlap® is an internationally respected medical device company. Our product is used across Europe by the National Healthcare System. With manufacturing located in England, and our design and customer service teams located in the United States, customers can be assured they will receive a superior product and superior customer service.
Insert like a tampon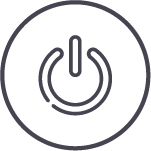 Turn Yarlap® on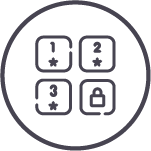 Pick the program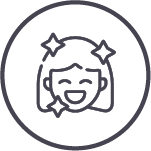 Find comfort level
Enjoy A Healthier Lifestyle with a Stronger Pelvic Floor
FDA Cleared & Clinically Proven Kegel Exerciser
The only FDA cleared device AutoKegel® for clinically proven results.
Small and Comfortable Kegel Device
Comfortable, safe, discreet, and easy to use pelvic floor Kegel trainer.
100% Medical Grade Components
Clinically proven Kegel training device that strengthens the pelvic floor muscles for you.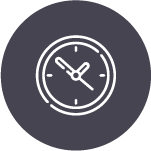 Pelvic Floor Results Within 2-12 Weeks
Yarlap® treats the cause of stress, urge and mixed incontinence, using kegels for vaginal tightening.
FSA/HSA Eligible
Yes, Yarlap® is eligible for your HSA/FSA! If you have any questions, please call (614) 568-7002!
The Perfect Kegel Every Time
Don't spend time wondering if you're doing it right. Yarlap®'s Autokegel Technology® gently walks you through each kegel exercise, ensuring that each one is done correctly.
Yarlap® Does the Hard Work for You
Using Autokegel Technology®, Yarlap® sends a soft signal to your muscles to help work them out for you. With Yarlap® handling the hard work, you can relax and take time for yourself.
Better, Faster Results with Yarlap®
Yarlap® provides the perfect kegel from day one and delivers significant results within 2-12 weeks.
Made with You in Mind
Yarlap® with AutoKegel® was created to end the guesswork for women. The Yarlap® does everything for you so you can feel comfortable doing pelvic floor exercises at your own pace.
Buy Now
"Ladies, this is a must-have to save you a whole world of troubles as you get older and after having children.I am an older lady and was having the issues that this repairs, and I can tell you, it has made ALL the difference in the world.Follow the directions. That is crucial and something else; it is best to do this when lying down and not moving while it is working. If you get one and move while using it, you will understand why I am mentioning this, and it is not fun.This unit really does work and has worked miracles for this lady."

Verified Amazon Purchaser
"I have had the yarlap for a couple months now and I definitely have noticed a big difference. The first week or so I did not feel anything, like other reviews have stated one day while using I suddenly felt my muscles contract and I was like oh my I've been using it wrong all this time!! So I tried to remember exactly how i was positioned and now when I use the yarlap if I don't feel that muscle contract I move it and my body slightly until I feel it. If you feel it on the exterior your not in far enough and if you don't feel anything inside your in to much if that makes since. I would say don't give up it takes time to perfect but it is worth it. I only use once a day and then do my regular kegals at night and those have gotten so much stronger after using the yarlap and I do not pee myself every time I sneeze!!"

Verified Amazon Purchaser
"The device is easy to use and the instruction manual gives clear concise directions. It's also easy to clean and comes with a lovely bag to keep everything in. Very discreet and thoughtful. It's too soon to know if it works I have only had it for 2 days, but I could definitely feel the workout."

Verified Amazon Purchaser